24 août 2014 - ENnies Awards 2014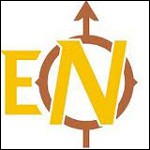 Nous vous en parlions le mois dernier, les ENnie Awards 2014 sont décernés pendant la GenCon d'Indianapolis. Les résultats ont été annoncés le 16 août et voient la domination de suppléments Numenera (5 ors et 4 argents), Pathfinder (8 ors et 1 argent) et FATE (3 ors et 3 argents) sur les 24 catégories, toutes ne portant pas sur des suppléments de JdR.
Voici un résumé des récompenses décernées cette année :
Meilleure aventure (Best Adventure)
Meilleure aide de jeu/accessoire (Best Aid/Accessory)
Meilleure illustration de couverture (Best Art, Cover)
Meilleures illustrations intérieures (Best Art, Interior)
Meilleur blog (Best Blog)

Meilleure cartographie (Best Cartography)
Meilleur livre électronique (Best Electronic Book)
Meilleur jeu familial (Best Family Game)
Meilleur supplément gratuit (Best Free Product)
Meilleur jeu (Best Game)
Meilleures figurines (Best Miniature)
Gold : Pathfinder Battles: Wrath of the Righteous, WizKids Games/NECA
Silver : Pathfinder Battles: Wrath of the Righteous Gargantuan Demon Lord Deskari, WizKids Games/NECA
Meilleur monstre/adversaire (Best Monster/Adversary)
Meilleur podcast (Best Podcast)
Meilleur rapport qualité-prix (Best Production Values)
Meilleur produit dérivé (Best RPG Related Product)
Meilleures règles (Best Rules)
Meilleur univers de jeu (Best Setting)
Meilleur programme (Best Software)
Meilleur supplément (Best Supplement)
Meilleur site internet (Best Website)
Meilleure rédaction (Best Writing)
Produit de l'année (Product of the Year)
Vainqueurs des coups de projecteur des juges (Judges' Spotlight Winners)
Pour plus d'informations, voir la page détaillée des résultats.
Plus d'info sur le site consacré.