28 août 2017 - ENnies - Palmarès 2017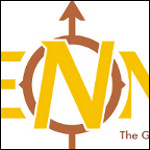 La cinquantième édition de la GenCon a fermé ses portes à Indianapolis et les vainqueurs des ENnies 2017 ont été annoncés.
On peut en conclure que cette année est celle de Tales of the Loop. Jugez plutôt : Meilleures illustrations intérieures, meilleur jeu, meilleur univers, meilleure rédaction et produit de l'année. 5 médailles d'or que n'ont su saisir le Cthulhu de Chaosium et le 7th Sea de John Wick, les 2 grands favoris de l'année.
John Wick se retrouve d'ailleurs très souvent en seconde place derrière avec l'argent à la meilleure cartographie, au meilleur jeu, au meilleur supplément et au produit de l'année, mais remporte l'or du meilleur produit gratuit et aux meilleures règles
Chaosium repart pour sa part avec les médailles d'or de la meilleure aventure, meilleur accessoire de jeu, meilleure couverture, meilleure cartographie, meilleur bestiaire, meilleure valeur de production, meilleur produit relatif au jeu de rôle, meilleur supplément, médaille d'argent comme éditeur favoris des fans et aux illustrations intérieures,
Le palmarès complet :
Best Adventure
Gold: Blood in the Chocolate (Lamentations of the Flame Princess)
Silver: Doors to Darkness (Chaosium)
Best Aid/Accessory
Gold: Call of Cthulhu – Keeper's Screen Pack (Chaosium)
Silver: Kobold Guide to Plots & Campaigns (Kobold Press)
Best Art, Cover
Gold: Call of Cthulhu – Investigator Handbook (Chaosium)
Silver: Torment: Tides of Numenera — The Explorer's Guide (Monte Cook Games)
Best Art, Interior
Gold: Tales from the Loop – Roleplaying in the '80s That Never Was (Free League Publishing)
Silver: S. Petersen's Field Guide to Lovecraftian Horrors (Chaosium)
Best Blog
Gold: Gnome Stew: The Gaming Blog
Silver: Age of Ravens
Best Cartography
Gold: Call of Cthulhu – Keeper's Screen Pack (Chaosium)
Silver: 7th Sea: Map of Théah (John Wick Presents)
Best Electronic Book
Gold: The Things We Leave Behind (Stygian Fox Publishing)
Silver: Hubris: A World of Visceral Adventure (DIY RPG Productions)
Best Family Game
Gold: Bubblegumshoe (Evil Hat)
Silver: Masks: A New Generation (Magpie Games)
Best Free Product
Gold: 7th Sea: Basic Rules (John Wick Presents)
Silver: City of Mist – Free PDF Starter Set (Son of Oak Game Studio)
Best Game
Gold: Tales from the Loop – Roleplaying in the '80s That Never Was (Free League Publishing)
Silver: 7th Sea: Core Rulebook (John Wick Presents)
Best Miniature Product
Gold: Achtung! Cthulhu Skirmish: Servitors of Nyarlathotep (Modiphius Entertainment)
Silver: Dungeons & Dragons: Molzur's Marvelous Miniatures (WizKids)
Best Monster/Adversary
Gold: S. Petersen's Field Guide to Lovecraftian Horrors (Chaosium)
Silver: Veins of the Earth (Lamentations of the Flame Princess)
Best Podcast
Gold: Ken and Robin Talk About Stuff
Silver: Spellburn
Best Production Values
Gold: Call of Cthulhu – 7th Edition Slipcase Set (Chaosium)
Silver: Unknown Armies Deluxe Set (Atlas Games)
Best RPG Related Product
Gold: Call of Cthulhu: The Coloring Book (Chaosium)
Silver: The ABCs of RPGs (Hunter Books)
Best Rules
Gold: 7th Sea: Core Rulebook (John Wick Presents)
Silver: Adventures in Middle-Earth Player's Guide (Cubicle 7 Entertainment)
Best Setting
Gold: Tales from the Loop – Roleplaying in the '80s That Never Was (Free League Publishing)
Silver: The Dark Eye: Aventuria Almanac (Ulisses North America)
Best Supplement
Gold: Pulp Cthulhu (Chaosium)
Silver: 7th Sea: Pirate Nations (John Wick Presents)
Best Website
Gold: Tabletop Audio
Silver: Elven Tower, RPG articles and cartography website
Best Writing
Gold: Tales from the Loop – Roleplaying in the '80s That Never Was (Free League Publishing)
Silver: Veins of the Earth (Lamentations of the Flame Princess)
Fan's Choice for Best Publisher
Gold: Wizards of the Coast
Silver: Chaosium
Product of the Year
Gold: Tales from the Loop – Roleplaying in the '80s That Never Was (Free League Publishing)
Silver: 7th Sea: Core Rulebook (John Wick Presents)