Our mission

Grog was born on this side of the galaxy on May 8th 2000. The Grog (aka the Roleplayer's Guide to the Galaxy) is an interplanetary non-profit organization, whose mission is to reference every roleplaying game ever published in its supra-luminic database.
You want to be know of the latest publications, what is in every book, look at their cover, know about the differences between versions, search through grand'pa oldies, look for a precise title, browse through themes or publishers ? Moreover, the Grog is an interactive web site : you can contribute to the database by entering your own critics or comments, be they praises or slanging matches, regarding published or indie games. There are also further services : indie games database, conventions calendar, news engine, french upcoming releases, and much more to be discovered online.
The Guide is far from complete. At this time, it contains an impressive yet negligible part of all rpg books published, but our long term goal is to reference them ALL. Ambitious? you bet... Crazy? undoubtedly... Interesting? It's up to you to let us know.
To know more about the functioning of the Grog, you can check our legal section, see who's in our crew, check the engines, read what was said about the Grog, take a look at the site's history, or check the latest statistics of the site.

How to contribute as a simple visitor ?
There are many ways to help the Grog. Before anything else, you'll have to register, in order to create your user account. With this account, you'll be able to use most of the forms that will allow you to contribute.
Once logged in, you may start by submitting some news that we're not aware of, and that we will gladly share with the community through our news page, as well as our RSS / Atom news engine.
You may also tell us about upcoming cons and events, that we will add to our events calendar. Once again, the information will be shared with the community, by the calendar as well as our RSS / Atom feeds.
You will be able to express yourself about referenced games, supplements, or indie games added to database, and share your opinion with other players, by adding your own critics or comments to any book or game description.
Last, but not the least, the database is always improving, adapting to an ever changing environment. To achieve this, we count on alertness from all our team and visitors, and we always track down errors, mistakes and other bugs. If you find any that we aren't aware of, please let us know. Grog is a community website, where anyone can bring as much as his own motivation and free time allows. Come and join the adventure !

How to enroll ?
How may you join our interstellar special agents team, that travel the whole universe in search of long forgotten games and books, or still looking for the last Tunnels & Trolls edition as found on Betelgeuse ?
It's very simple : you may contact us at any time to join the team and the effort. As a first task, you'll be asked to fill out a first contribution, description of a game or supplement not yet found in our database. For this, you'll need our sample description form. You may also find all needed examples on existing online descriptions. At last, for any supplementary advice, you may contact the administrators, that will gladly help you.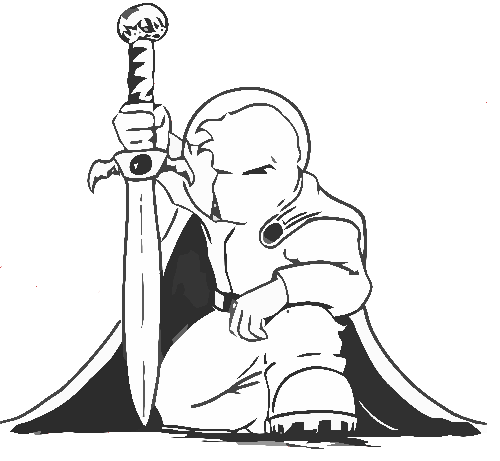 You're a publisher
Grog maintains a roleplaying games publishers database, that you may freely access. If your own publisher is not yet referenced, or if informations are incomplete or erroneous, please let the admins know about this, and we will correct these as soon as possible.
You may also share you press releases with us. They will be relayed by our news engine, and shared with the players community, as well as with our syndicated partners. We also provide a planning of upcoming releases that you may be interested in.
At last, the Grog may describe and share information about your releases. If you want to send us some press copies in order to ensure a quick visibility on the site, you may send to us any copy. Please contact us !
For any other question, feel free to directly contact the administrators.