18 août 2013 - ENnies 2013 - Résultats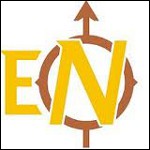 Nous parlions le mois dernier des ENnie Awards 2013, décernés pendant la GenCon d'Indianapolis. Les résultats ont été annoncés le 17 août et voient la domination de suppléments Pathfinder de Paizo avec cinq ors et deux argents sur les 24 catégories, toutes ne portant pas sur des suppléments de JdR. Toutefois, on notera la présence remarquable du premier livre des Ombres d'Esteren en langue anglaise, qui offre deux ors et un argent à Agathe Editions dans les catégories suivantes : meilleures illustrations intérieures (or), meilleur rapport qualité-prix (or) et produit de l'année (argent) ! Jamais un jeu de rôle français n'a remporté de telles récompenses, et l'on imagine aisément le plaisir de l'équipe de création...
Toutes nos félicitations à Agathe Editions et aux auteurs, illustrateurs et traducteurs !
Voici un résumé des récompenses décernées cette année :
Meilleure aventure (Best Adventure)

Meilleure aide de jeu/accessoire (Best Aid/Accessory)

Meilleure illustration de couverture (Best Art, Cover)

Meilleures illustrations intérieures (Best Art, Interior)
Meilleur blog (Best Blog)

Meilleure cartographie (Best Cartography)
Meilleur livre électronique (Best Electronic Book)
Meilleur jeu familial (Best Family Game)
Silver : Hero Kids - Fantasy RPG, Hero Forge Games
Meilleur jeu gratuit (Best Free Game)
Gold : Mazes and Perils RPG, WG Productions
Silver : Silent Memories, Morning Skye Studio
Meilleur supplément gratuit (Best Free Product)
Meilleur jeu (Best Game)
Meilleures figurines (Best Miniature)
Meilleur monstre/adversaire (Best Monster/Adversary)
Meilleur podcast (Best Podcast)
Meilleur rapport qualité-prix (Best Production Values)
Meilleur produit dérivé (Best RPG Related Product)
Gold : Kobold Guide to Wordbuilding, Kobold Press
Silver : The Lands of Ice and Fire, Random House
Meilleures règles (Best Rules)
Meilleur univers de jeu (Best Setting)
Meilleur programme (Best Software)
Meilleur supplément (Best Supplement)
Meilleur site internet (Best Website)
Meilleure rédaction (Best Writing)
Produit de l'année (Product of the Year)
Vainqueurs des coups de projecteur des juges (Judges' Spotlight Winners)
Pour plus d'informations, voir la page détaillée des résultats.